WELCOME TO ATLANTA
---
Creators of Color is the first in a series of initiatives for underrepresented talent and marginalized voices in content and creative roles which will coalesce in a year-round community for continued education, mentorship, networking, and open conversation culminating annually at the Creators United Summit presented by Canva.

The inaugural and intimate invite-only gathering in the entertainment and cultural crossover hub of Atlanta, GA is hosted by Hashtag Sports and the Engagement Academy of Sports x Entertainment on November 9-11, 2021.
We are America's Favorite Homestay for Foreign Students!
Start your student homestay adventure with us today and find out why international student's from all over the world love AmeriStudent.
More blogs on this topic:
The Experience
Through extracurricular activities, educational curriculum, and networking experiences, the summit will serve as an invite-only intimate gathering of creators from different types of creative backgrounds and all walks of life.
Encourage lifelong friendships and allyship
Ensure the next generation of execs has a diverse network of peers
Educate tomorrow's leaders on how to make an impact today
Introduce top creative talent to top execs and organizations
Provide best-in-class technologies and training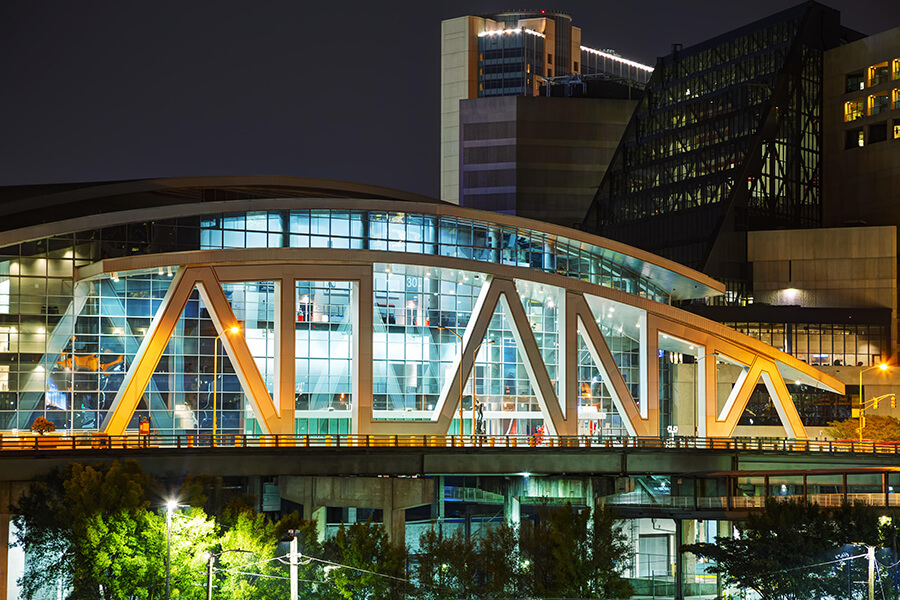 Credit: Lloyd Brown, Stadium Journey
We are America's Favorite Homestay for Foreign Students!
Start your student homestay adventure with us today and find out why international student's from all over the world love AmeriStudent.
More blogs on this topic:
Launched in 2013, Canva is a free online visual communications platform with a mission to empower everyone in the world to design. Featuring a simple drag-and-drop user interface and a vast range of templates ranging from presentations, social media graphics, posters, apparel to videos, plus a huge library of fonts, stock photography, illustrations, video footage, and audio clips, anyone can take an idea and create something beautiful. In sport, speed and precision are everything—whether competing in the middle of a field, or in the boardroom for sponsorships. Canva helps you create, manage, and deliver content with unmatched speed, ease, and brand consistency.
Official Venue Partner
State Farm Arena is home to the NBA's Atlanta Hawks. Located in the heart of downtown Atlanta's Centennial Park District, State Farm Arena is surrounded by an array of world-class attractions, restaurants, parks, hotels, and lounges. State Farm Arena and the Atlanta Hawks will serve as the official venue partner for the Creators United Summit in November 2021, an invite-only event hosting Creators of Color honorees, mentors, and engagement experts representing the best of the Hashtag Sports Awards.
Official Headphone Partner
CEEK is an award-winning developer of premium social virtual and augmented reality experiences. Our mission is to empower creators with the tools needed to generate new revenue streams from their artistry digitally. We pride ourselves on helping music artists, athletes, event creators, and makers create exquisite direct-to-fan experiences that delight and drive long-term sustainable engagement within existing and emerging virtual worlds. CEEK simulates the communal experience of attending a live concert, being in a classroom, attending a sporting event, and other 'money can't buy' exclusive experiences with friends from anywhere at any time.
Official Podcast Partner
Since 2000, WorkInSports has been widely recognized as the #1 source for jobs in the sports industry. With over 8,000 sports employers nationwide actively posting their latest openings, WorkInSports has helped thousands of job seekers follow their passion and discover their dream career in sports—while providing them with resume-matching technology, a sport management degree directory, and valuable career advice articles and podcasts.
CHALLENGING THE STATUS QUO
---
Hashtag Sports® is the premier event & education destination for content creators, brand marketers, and next generation of talent across the converging sports, entertainment, and gaming industries.

Our mission is to reimagine the next decade of the fan experience by creating a rising tide that educates, empowers, and connects an industry that reflects today's multicultural fans.

Join us in leading the dialogue and development of a sports entertainment ecosystem powered by content, culture, and purpose.
SUPPORT CREATORS OF COLOR
---
Hashtag Sports is committed to working with partners who share in our values and mission, and each of our sponsors plays an active role in challenging the status quo to effect positive change. A portion of all sponsorship proceeds goes directly back to our creators.

Join brands and organizations like Canva, State Farm Arena, Atlanta Hawks, and Ceek VR in investing in The Engagement Academy's mission to create a more inclusive, equitable, and engaging future across sports and entertainment.