Welcome to ATL
---
Creators of Color is the first in a series of initiatives for underrepresented talent and marginalized voices in content and creative roles which will coalesce in a year-round community for continued education, mentorship, networking, and open conversation culminating annually at the Creators United Summit.

The annual and intimate invite-only gathering in the entertainment and cultural crossover hub of Atlanta, GA is hosted by Hashtag Sports and the Engagement Academy of Sports x Entertainment.
We are America's Favorite Homestay for Foreign Students!
Start your student homestay adventure with us today and find out why international student's from all over the world love AmeriStudent.
More blogs on this topic:
The Experience
Through extracurricular activities, educational curriculum, and networking experiences, the summit serves as an invite-only intimate gathering of creators from different types of creative backgrounds and all walks of life in order to:
Encourage lifelong friendships and allyship
Ensure the next generation of execs has a diverse network of peers
Educate tomorrow's leaders on how to make an impact today
Introduce top creative talent to top execs and organizations
Provide best-in-class technologies and training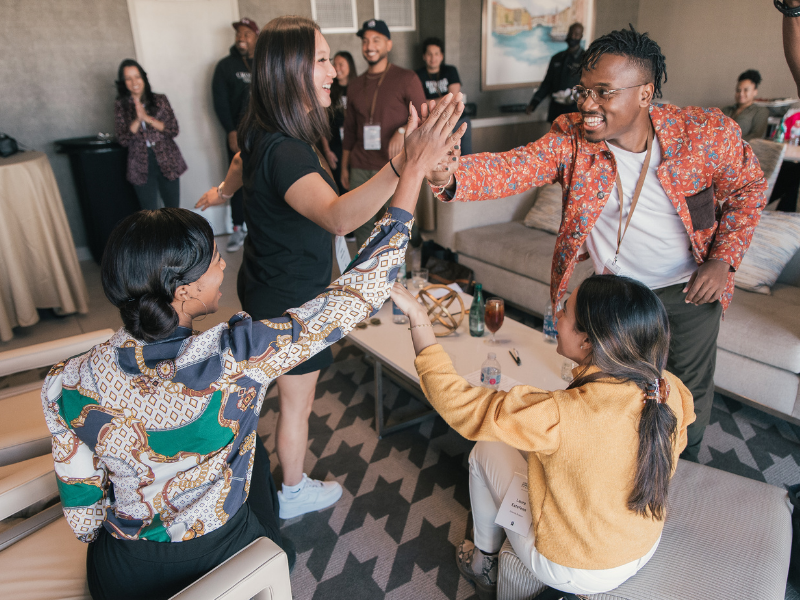 Credit: CrossOvr Collective
We are America's Favorite Homestay for Foreign Students!
Start your student homestay adventure with us today and find out why international student's from all over the world love AmeriStudent.
More blogs on this topic: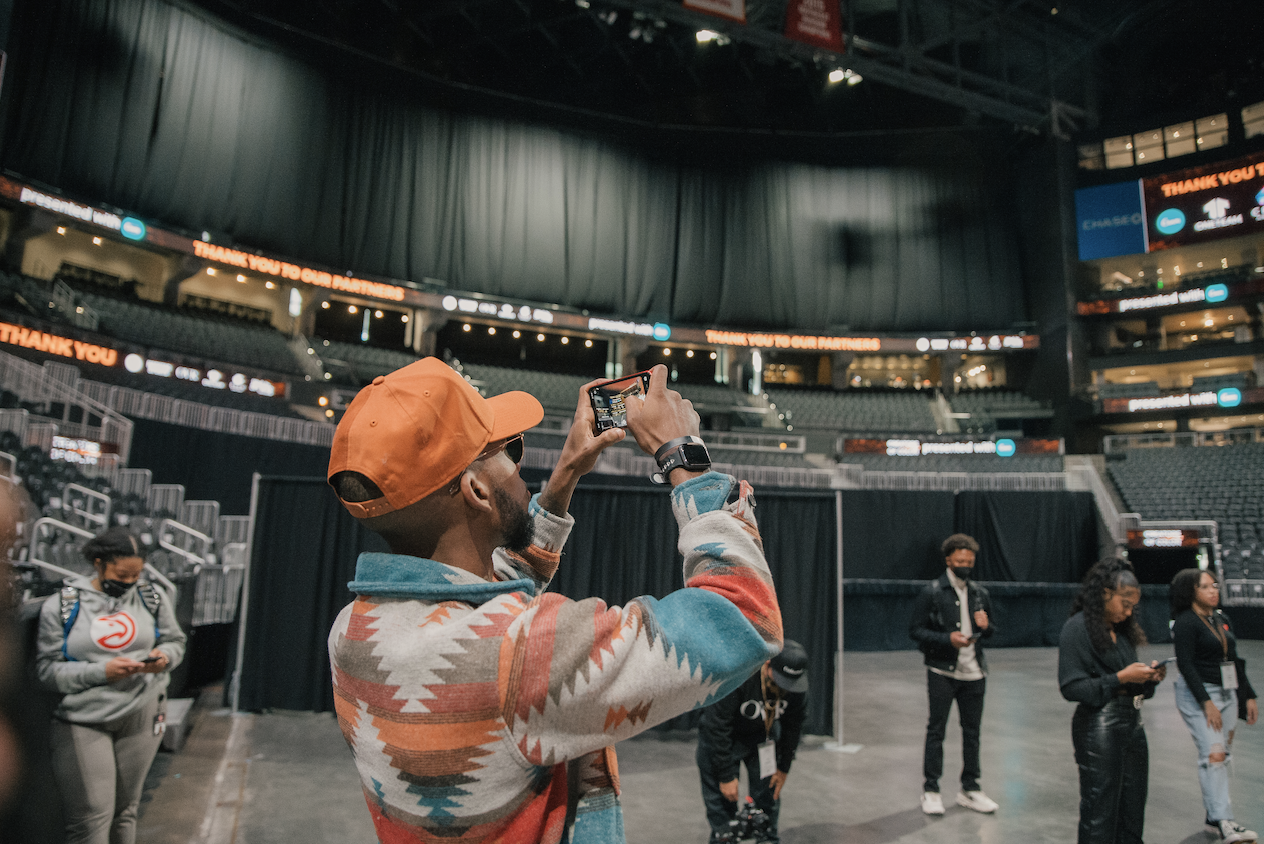 Credit: CrossOvr Collective
The Venue
State Farm Arena (Atlanta, GA)
Surrounded by an array of world-class attractions, restaurants, parks, hotels, and lounges, State Farm Arena hosted educational content and Media Day for the inaugural Creators United Summit in 2021. Additional programming takes place at offsite locations showcasing the Atlanta's convergence with sports, culture, media and entertainment.
We are America's Favorite Homestay for Foreign Students!
Start your student homestay adventure with us today and find out why international student's from all over the world love AmeriStudent.
More blogs on this topic:
The Hotel
Omni Atlanta Hotel at CNN Center
Located in the heart of downtown Atlanta, GA and within the bustling Centennial Park District, the Omni is connected to State Farm Arena and the Georgia World Congress Center. A luxury Four Diamond hotel, you will be treated to spectacular views of the downtown skyline and the nearby Centennial Olympic Park from its chic rooms, suites, and meeting space.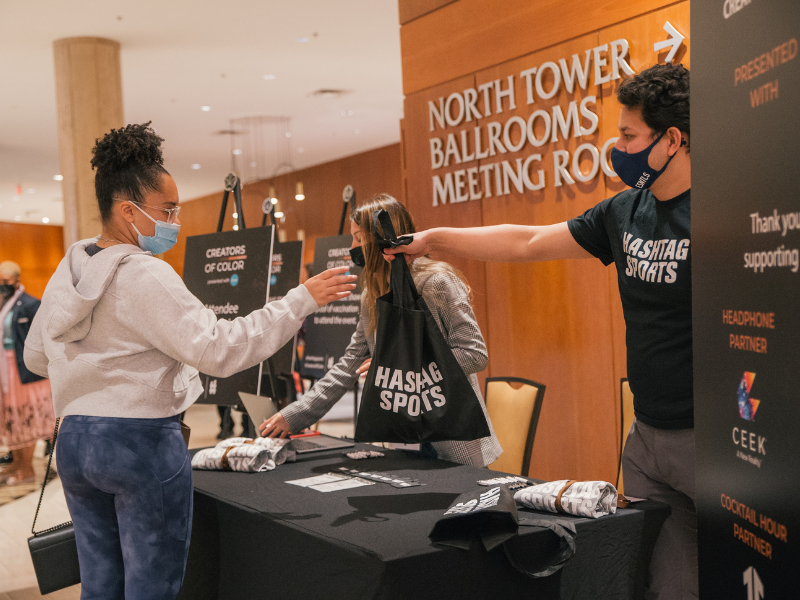 Credit: CrossOvr Collective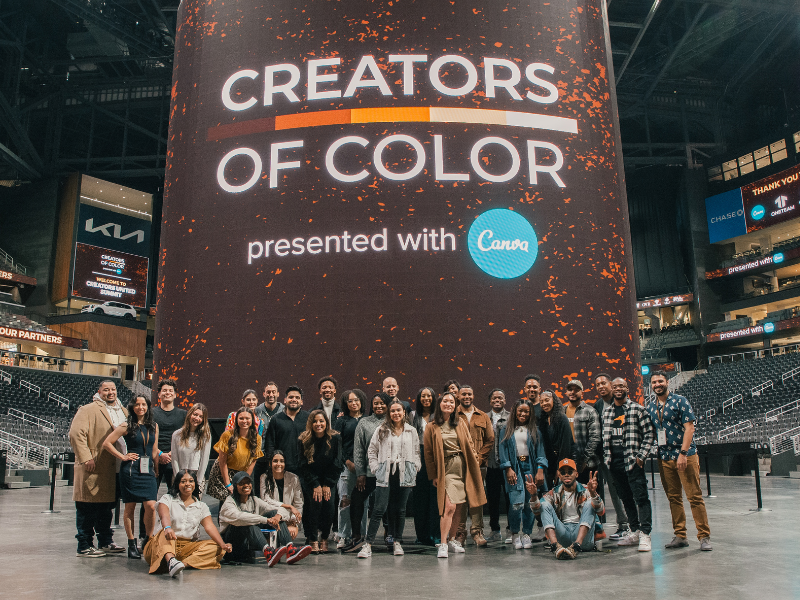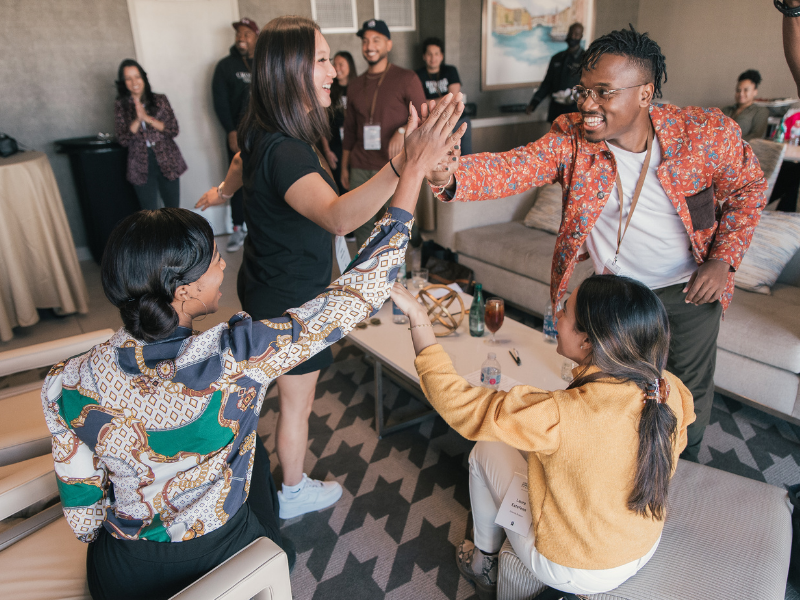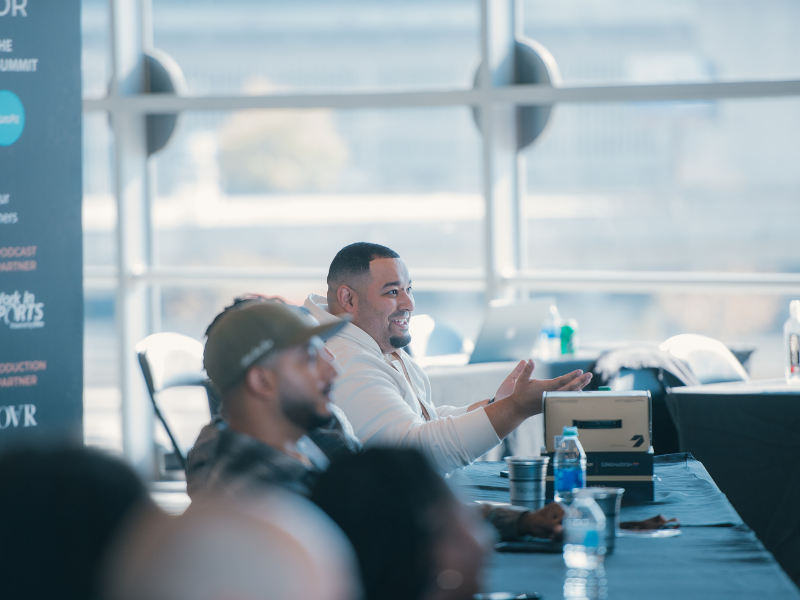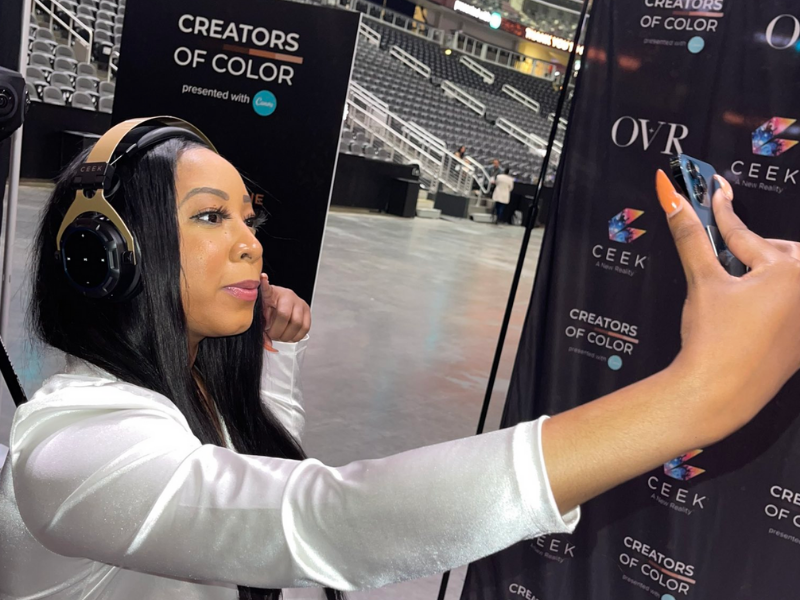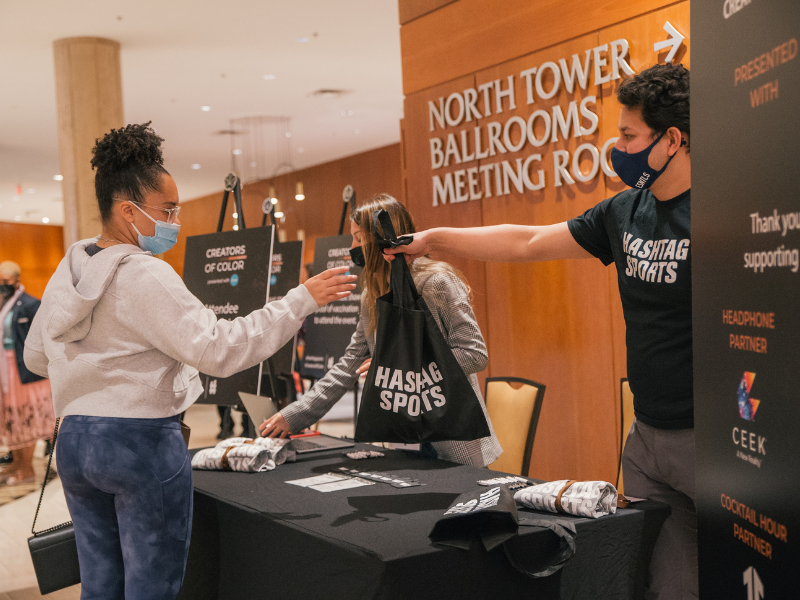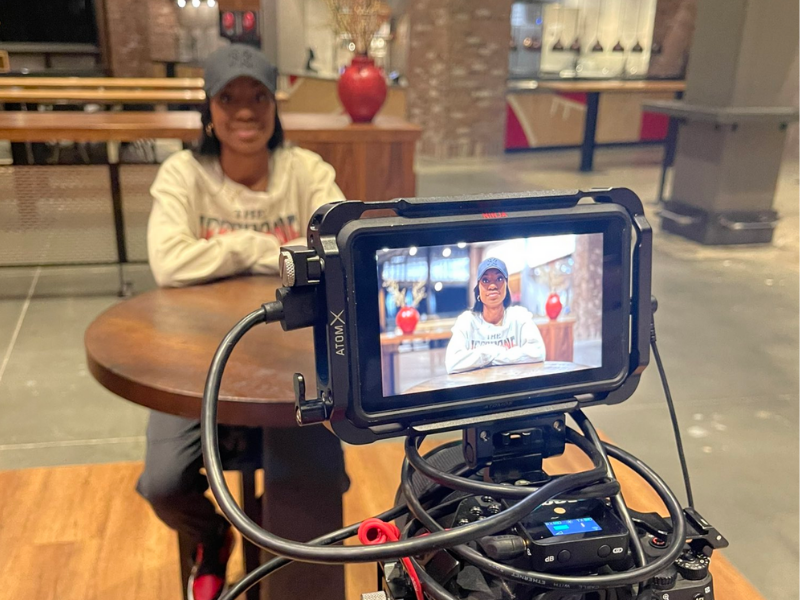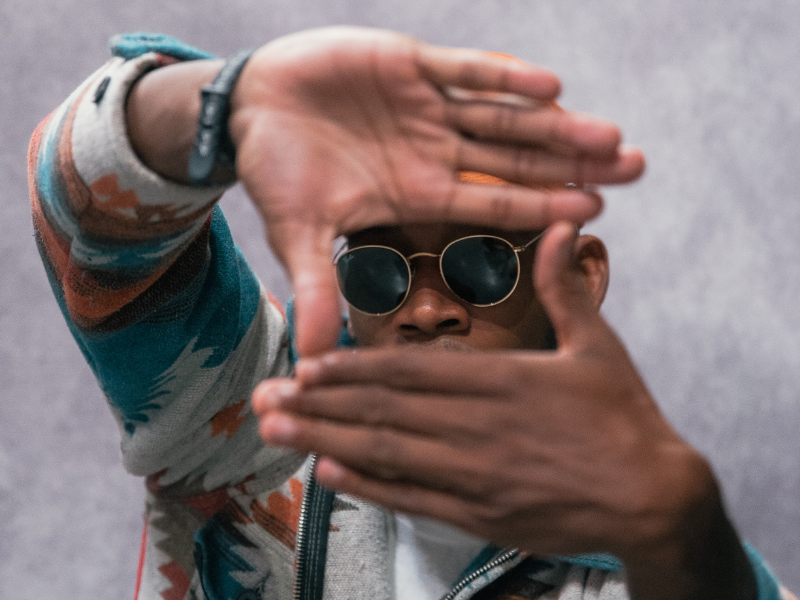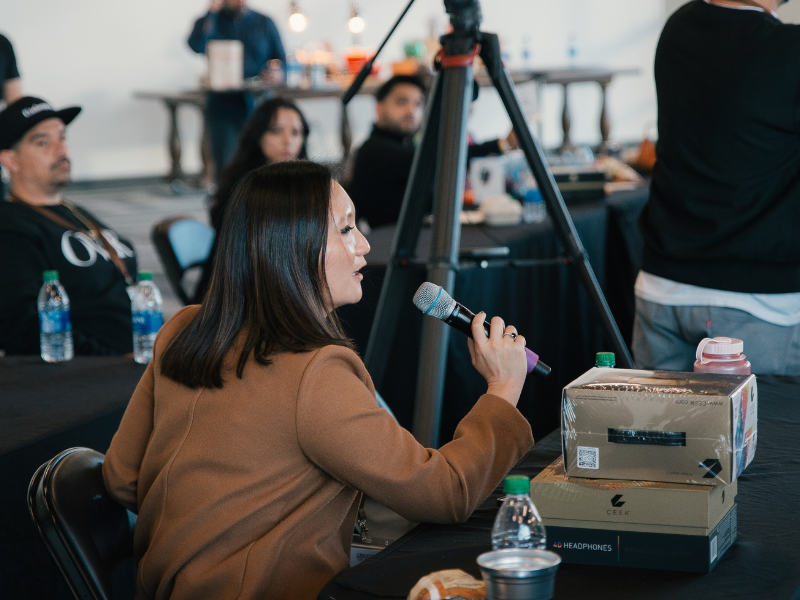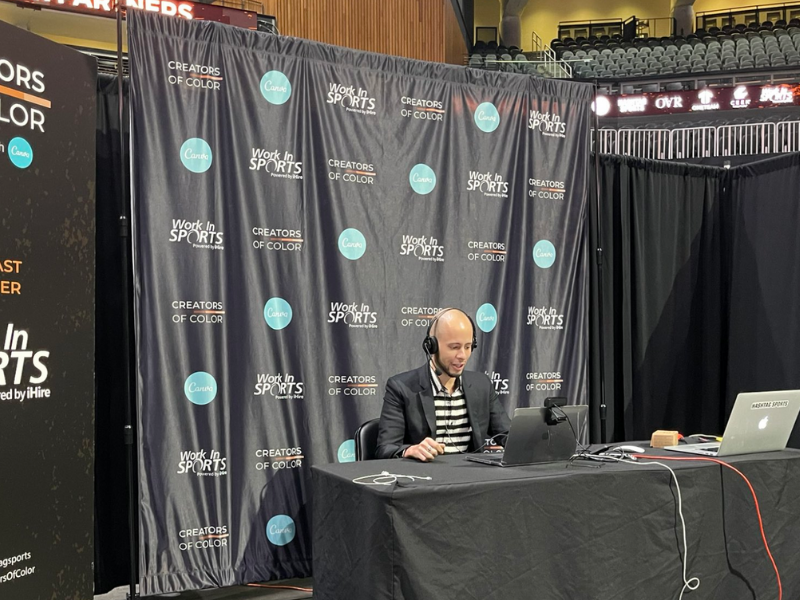 Credit: CrossOvr Collective
Program Partner
Launched in 2013, Canva is a free online visual communications platform with a mission to empower everyone in the world to design. Featuring a simple drag-and-drop user interface and a vast range of templates ranging from presentations, social media graphics, posters, apparel to videos, plus a huge library of fonts, stock photography, illustrations, video footage, and audio clips, anyone can take an idea and create something beautiful. In sport, speed and precision are everything—whether competing in the middle of a field, or in the boardroom for sponsorships. Canva helps you create, manage, and deliver content with unmatched speed, ease, and brand consistency.
Mentorship League Partner
Through the Mentorship League in collaboration with Twitter Sports, each Creators of Color cohort member is matched with a mentor, ally, and peer with the goal of creating more diverse networks for future leaders in sports and entertainment. As part of the partnership, each month Hashtag Sports and Twitter Sports host a live audio conversation on Twitter Spaces. The series— called "Creators Corner"—provides an authentic environment for open dialogue and discussion about the experience of being a creative of color in sports.
Supporting Partner
Founded in Israel in 2011, Minute Media's portfolio now consists of 6 global sports and entertainment brands - all of which are powered by Minute Media's proprietary publishing platform. This technology is also leveraged by third party publishers, powering their digital content destinations while servicing their business and operational needs. Minute Media is committed to evolving and embracing a culture of diversity, belonging and authenticity by educating themselves and cherishing each other's differences.
Supporting Partner
As a valued member of the community, the Vikings are known for their commitment to outreach and charitable work through the Minnesota Vikings Foundation and support for high school and youth football programs, wellness and nutrition. The Vikings organization prides itself on its competitive spirit, strong work ethic and civic involvement and is dedicated to creating memorable experiences for its fan base around the world. This unwavering commitment to excellence has perpetuated the Minnesota Vikings respected footprint not only in the NFL but in all of professional sports.
Supporting Partner
Octagon is the world's largest sponsorship consulting practice and a pioneer and leader in athlete and personality representation and management. With more than 800 employees globally, Octagon manages/influences billions in worldwide sponsorship rights fees and activation. We work with hundreds of blue-chip corporate clients, more than 800 Athletes & Personalities clients, and manage more than 13,000 events per year. Leading stakeholders in the sports and entertainment world continue to look to Octagon to provide leadership in understanding fans' passions and how these insights can build more effective, efficient and measurable marketing programs.
Supporting Partner
OneTeam Partners is the only company in sports that specializes in the collective licensing rights of professional and collegiate athletes. OneTeam is committed to helping athletes and Players Associations maximize the value of their platforms, with a focus on group licensing, marketing, venture investing, and content. The OneTeam media group is a one-stop content and production partner for brands and athletes looking to create sports-lifestyle content that amplifies authentic athlete interests and passions.
Podcast Partner
Since 2000, WorkInSports has been widely recognized as the #1 source for jobs in the sports industry. With over 8,000 sports employers nationwide actively posting their latest openings, WorkInSports has helped thousands of job seekers follow their passion and discover their dream career in sports—while providing them with resume-matching technology, a sport management degree directory, and valuable career advice articles and podcasts.
CHALLENGING THE STATUS QUO
---
Hashtag Sports® is the premier event & education destination for content creators, brand marketers, and next generation of talent across the converging sports, entertainment, and gaming industries.

Our mission is to reimagine the next decade of the fan experience by creating a rising tide that educates, empowers, and connects an industry that reflects today's multicultural fans.

Join us in leading the dialogue and development of a sports entertainment ecosystem powered by content, culture, and purpose.
SUPPORT CREATORS OF COLOR
---
Hashtag Sports is committed to working with partners who share in our values and mission, and each of our sponsors plays an active role in challenging the status quo to effect positive change. A portion of all sponsorship proceeds goes directly back to our creators.

Join brands and organizations like Twitter, Nike, Canva, State Farm Arena, and Atlanta Hawks investing in The Engagement Academy's mission to create a more inclusive, equitable, and engaging future across sports and entertainment.