LOOKING TO NOMINATE SOMEONE OR APPLY?
Sign up below to be notified during our special early application period this fall
IS THIS FOR YOU?
You have a desire to grow into a position of leadership both inside and outside of your organization

You are eager to participate in events and experiences with peers

You have the capacity to take advantage of a senior executive as a mentor

You are committed to developing a generation of co-leaders who are increasingly diverse and empathetic

Your work demonstrates exceptional creativity and effective fan engagement

You are passionate about increasing the accessibility of sports entertainment to audiences of different ethnicities, genders and age ranges

You have helped define an organization's brand, voice, or visual identity in a way that resonates with multicultural fans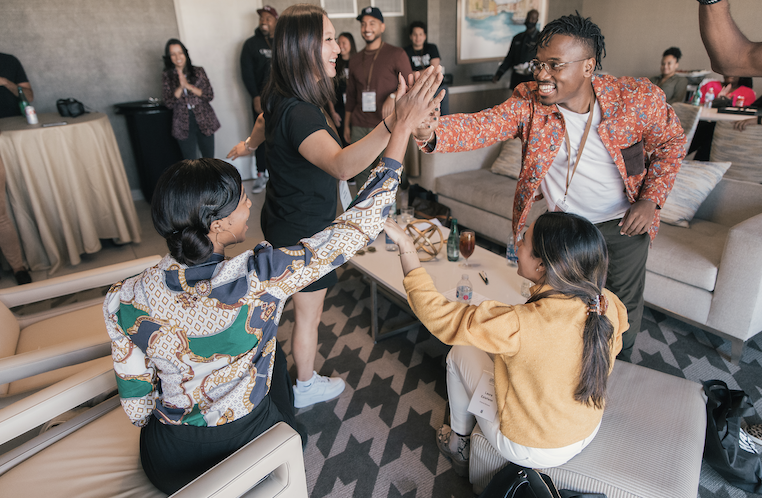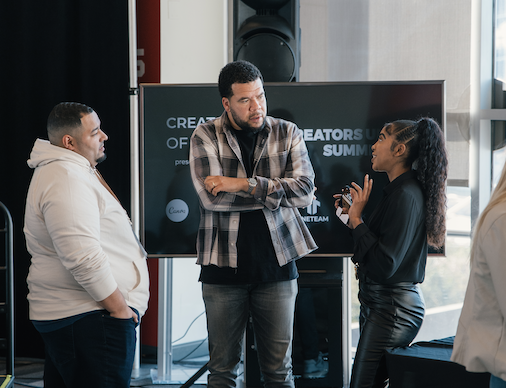 WHY APPLY?
Create a lifelong network of peers and friends in the industry

Meet people from across sports and entertainment who share your vision and goals for the industry

Receive spotlights across Hashtag Sports channels to showcase your personality, story and work

Gain access to senior executives through events, allyship and mentorship

Be discovered by organizations looking to hire creative talent in full-time or freelance roles
CREATIVE CATEGORIES
Video Production • Social Media • Podcasting • Marketing & Revenue • Web & Digital
Storytelling & Editorial • On-Camera Talent • Design & Art • Photography
2023 Program Notifications
BRANDS AT THE LIVE SERIES
CONTENT x SPORTS BETTING
Over two days, sports betting + media will converge to discuss the North American fan. Learn the insights and strategies needed to develop partnerships, create and monetize betting content, and drive critical revenue and engagement.
May 12-13, 2021 (Virtual)
TRANSFORMING THE NEXT DECADE
Hashtag Sports® is the leading platform for media and marketing professionals and the next generation of creative talent across the converging sports and entertainment industries.
From unparalleled experiences like our annual conference and the Hashtag Sports Awards presented with Budweiser to inspirational digital content and mission-driven initiatives, Hashtag Sports is the benchmark for fan engagement and the go-to resource for the development of a new sports and entertainment ecosystem powered by digital media, content, culture, purpose, and technology.